Gift Cards
Birthday, anniversary, holiday, you name it. When it comes to gift giving, everyone appreciates the gift of great taste.
Gift cards are available for purchase online OR in store.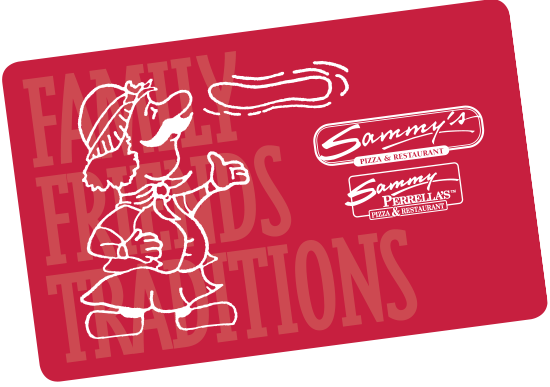 ---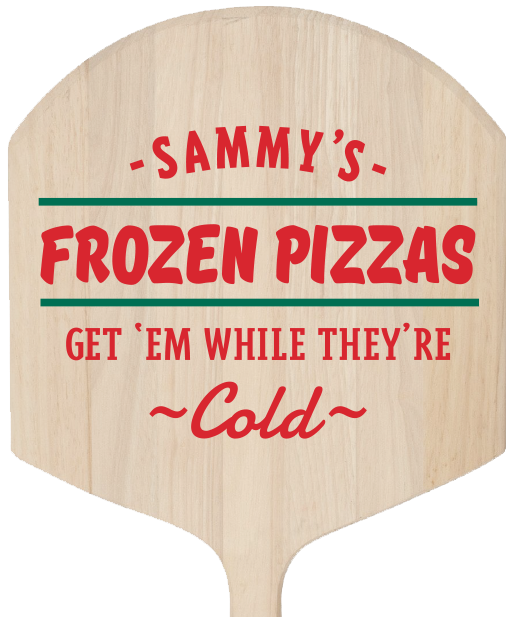 Frozen Pizzas
A welcomed addition to any freezer, our frozen pizzas are made with the same signature sauce, fresh ingredients and artistry as those served in our restaurants. Gift them to a fellow Sammy's lover – or even yourself (we don't judge). They are readily available for purchase in the restaurant in a variety of options and we also can take custom orders 24 hours in advance.
Not in the area? No worries!
We also now offer the option to have frozen pizzas shipped (minimum order of 10) out of the Twin Cities, with the pizzas prepared by our friends and family at Sammy's in Elk River. Click the link below to learn more about ordering online.
---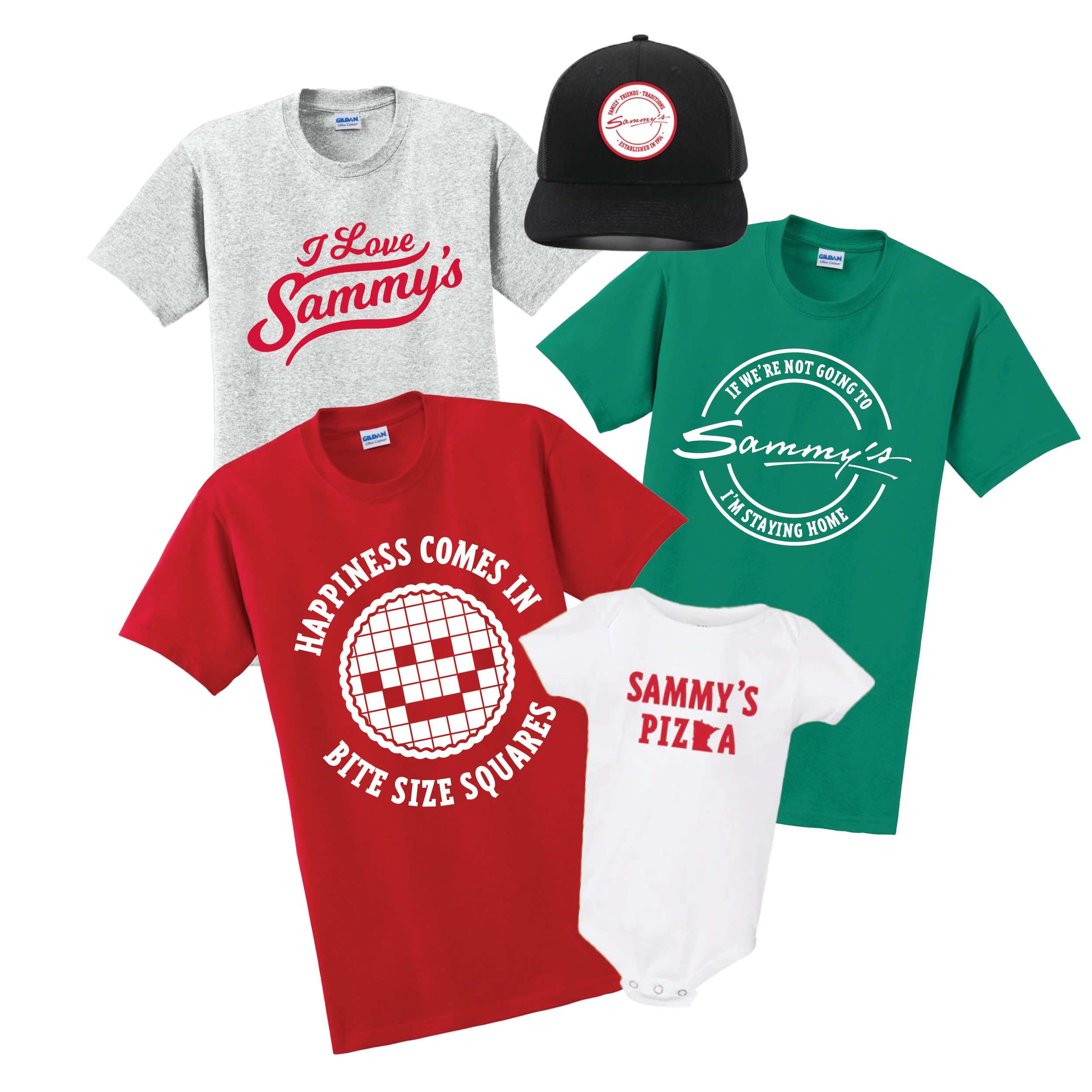 Apparel
Looking for the perfect gift for a Sammy's Lover in your life? Or, maybe a gift for you?